The EyeOnRisk™
Credit Modelling Platform
Specifically designed for credit modelling, the EyeOnRisk will up your modelling game and let you build better models, faster.
The EyeOnRisk™
Credit Modelling Platform

20%
decrease in
default rates


10x
Data updates
10 times faster

10x
Model development
is 10 times faster
Credit risk modelling platform for:
Consumer credit

Credit cards

Home equity line of credit (HELOC)

Microfinance

Auto Loans

Mortgages

SMEs

Payday Loans

Debt Consolidation
How it works

Manage your models in a single hub
From research to production, the EyeOnRisk platform is a single hub for the entire modelling process. You can create, monitor, test, explain the models and more – all in one place.

Improve process management in 
a collaborative modelling environment
The platform's advanced automations cut data prep time, as well as other more technical tasks so your team can focus on modelling. The no-code approach mean you are not dependent on developers and can build, test and run models fast. The platform allows user collaboration, so your team can use its collective brain power for bteer results.

Track, record, audit and report all model development activities for full compliance
Since the EyeOnRisk platform is built specifically for credit risk, it is designed 
for full compliance, with features that allow easy explain-ability, feature tracking, automatic audit trail and more.

Track, measure, log and alert on production model performance.
See how well your models are doing, compare them to tested ones and continuously improve performance.

Automate documentation and management reporting for model teams
The required documentation is done automatically, for accurate, easy reporting.

See the benefits of an advanced AI/ML algorithms.
Our advanced algorithmic suggestion engine handles many sophisticated modelling tasks, and adds smart features like the automatic feature generator.

Easy integration and quick update of varied data sources
Whether they are internal or external data sources, the EyeOnRisk platform integrates them rapidly, so you can see the full picture and increase your model's accuracy. The data sources can be easily updated thanks to the advanced automations, so you are always using the most current data.
See for yourself – The EyeOnRisk™
Book a demo to see how you can take your credit risk management game to the next level and create better models, faster.
Please fill in your details:
Key Components & Modules
The platform was designed with your specific processes and challenges in mind, and aims to simplify, optimize and expedite the credit risk modelling process.

Various Data Sources
Combines internal and external data sources for a full picture and increased accuracy
Seamless integration with existing data sources; Rapid integration with new ones

Flow Editor
A faster flow so you can easily create and experiment with models.
Automatic or manual data pre-processing: Impute data using special transformations
Engineer features automatically or manually
Experiment with models: Automated grid search, scorecards automatization

Auto Feature 
Generator
The platform recommends top features to improve your models
Control features complexity
Control algorithms used (no black box)
Display features comparing Gini
Production & Monitoring
View detailed experiment results
Explore data before/after changes

Explainability
Flow versions, changes and comments
Keep record of scores produced in production
Explain scored record
Get started with The EyeOnRisk™ software

Explainability
Request a demo to learn more about the platform's features and capabilities.

Rapid integration
Set up is quick and easy. Integration with data sources is seamless.

Free Training and Support
Get the training you need to make the most out of your EyeOnRisk™ investment. Free consultation and integration support from our developer.
Request a demo or any information.
How it works

Increase your models accuracy
Reduce credit losses and boost your overall business performance by making better, data-driven credit decisions on both the origination and servicing sides of your business. EyeOnRisk enables you to perform application and behavior scoring for virtually all lending products – including commercial loans, cards, installment loans and mortgages.

Create and test models faster
A user-friendly, graphical interface boosts productivity and efficiency, enabling you to easily create data sets, derive variables and manage judgmental scorecards. You can work collaboratively, sharing variables, filters and other parameters to maintain corporate IP and reduce your governance risk.
Use various data sources
Develop, validate and implement unlimited application and behavioral scorecards in-house with our end-to-end, integrated solution. You'll get models and scorecards into production faster, while reducing your model risk. The solution also enables low-risk experimentation, leading to better-performing models.

Ensure compliance
Seamless integration of external data suppliers into the credit decision process via standard interfaces and importability of data from any internal and external sources.
A single platform from research to production
Flexible adaptability to customer-specific requirements via an intuitive graphical administration platform based on the business rules management system ACTICO Rules.

Collaborate across users
Built-in processing engine for running simulations, allowing to simulate changes to rating models before launch and to modified/stressed risk factors.
Screenshots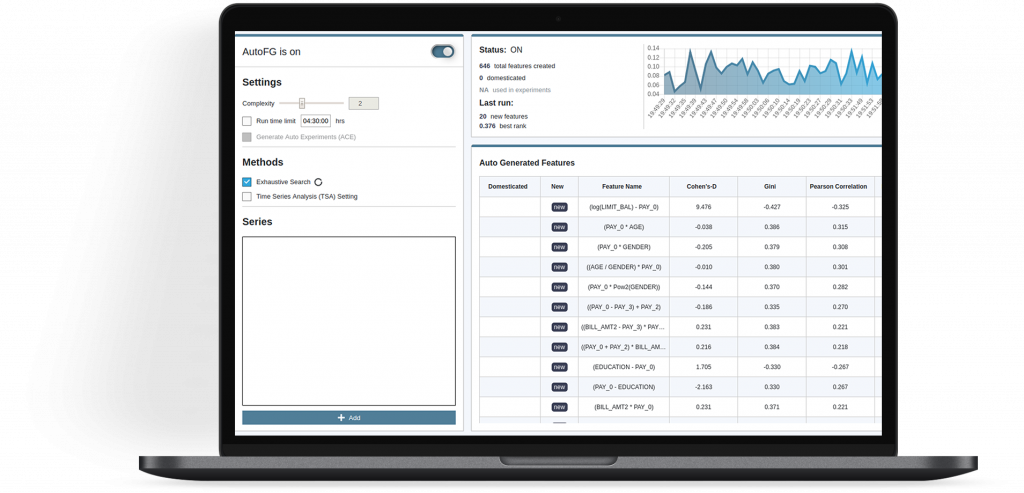 Auto Features Generator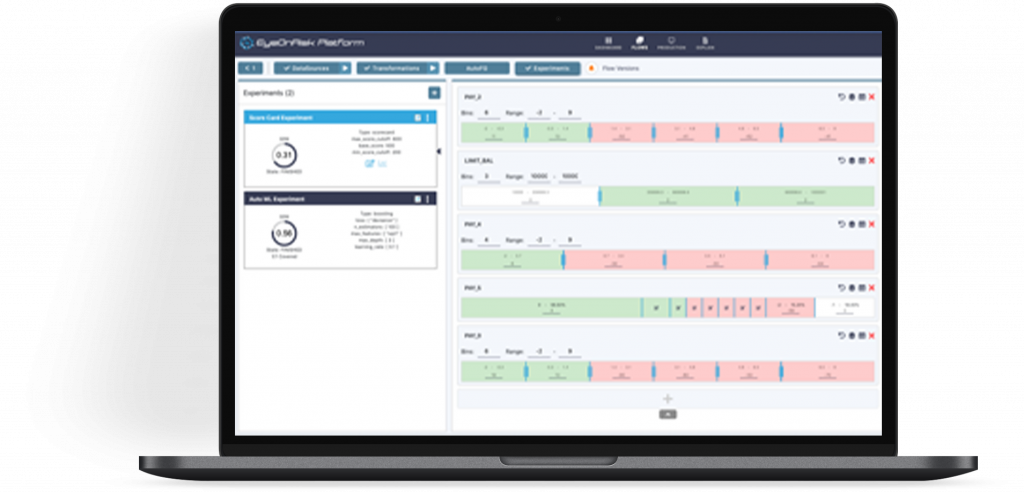 Automatics score cards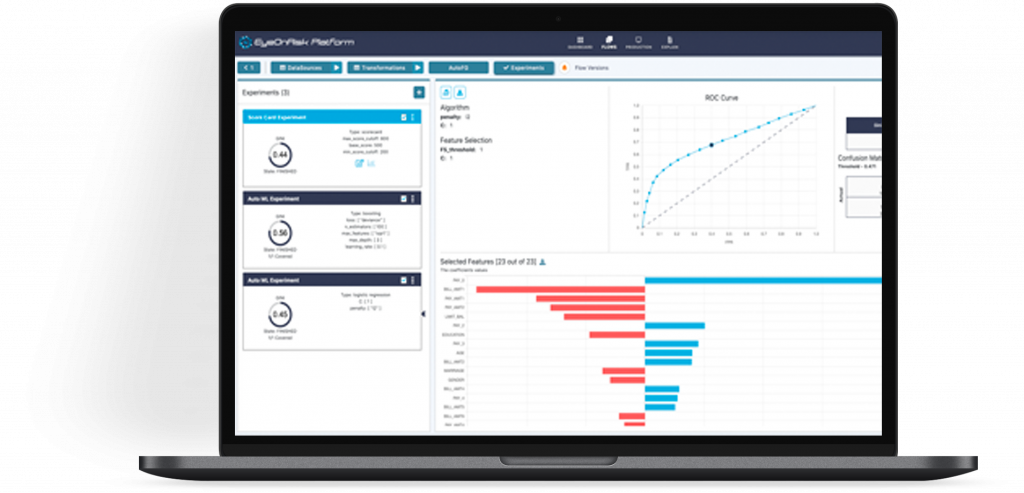 Model Explainability
What The Experts Say

Proven Success
"BeeEye's EyeOnRisk Modeling Platform improves the capability of the lending business to identify valuable customers and creates opportunities to increase profitability by 15%-30%."Zvika Ziv – Ex-CEO, Bank Hapoalim"
Credit risk management insights
Credit risk management tips and tricks from our team, and from industry veterans
Credit Modelling and AI
Explore how AI driven credit modeling gives banks a competitive advantage